About Us
At Premier, we introduce our younger children to dance in combination classes. With fun and imagination, dancers can experience the variety of ballet and tap. As dancers mature, we offer seven levels of Ballet and five levels of Jazz, five levels of Tap, two levels of Hip Hop, two levels of acrobat and three levels of pointe. Whether your interests are for fun or more serious, Premier offers great variety for every dancer.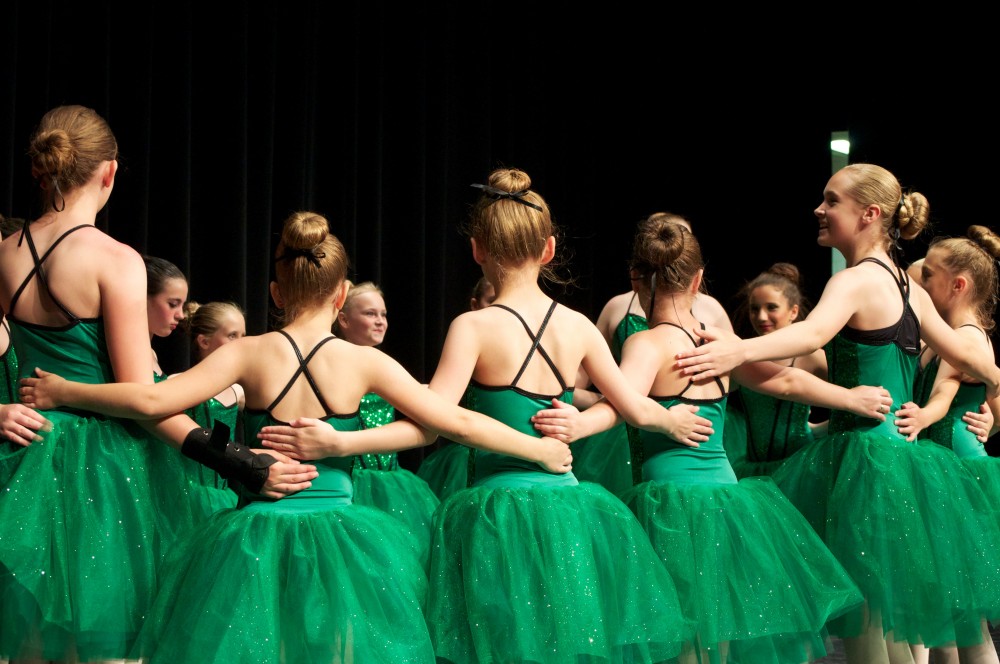 In our 22 year history, Premier has had many dancers enhance their training by attending very prestigious summer programs such as: Universal Ballet Academy, Milwaukee Ballet, Burklyn Ballet, Colorado Ballet, American Ballet Theatre Summer Program, the Joffrey Summer Intensive, and Boulder Jazz Dance Workshop, all of which dancers must audition in order to be accepted. Dancers have gone on to University Dance programs, and several have moved on to local pre-professional companies.
All the teachers at Premier believe that dance provides valuable life skills along with dance training such as; respect, humility, responsibility to oneself and others, team work, personal goals, creative expression, and personal achievement. All of our teachers are highly qualified in dance, with a full understanding of what is technically appropriate for every age level.
Our Fall classes begin generally late August following a nine month syllabus into May. Please call to confirm start date for all classes. We have a Holiday performance in December. Classes continue in January, and plans begin for our annual recital which is held in late May or early June. We have a terrific Summer Dance Camp for all levels that has been a great success the last thirteen years.
NUTCRACKER in a NUTSHELL
We invite you to join us in a magical holiday tradition following Clara as the Angels guide her to the Land of Sweets. Join in her delight as she marvels at the dancing Candy Canes, darling Bon Bons, waltzing Flowers, and the beautiful Sugar Plum Fairy.
Ballet classes, from Ballet 1 to Ballet 6, will unite to transform the stage into a wonderland of treats. Each Ballet level will be assigned a dance to be rehearsed during class time in the weeks leading up to the performance weekend. Ballet 6, Princes and Princesses will rehearse with Ballet 1-5 dancers during their class time and at dress rehearsal.
There is a small fee for participating in the production which includes costume rental and production costs. The performance is in conjunction with the Annual Holiday Show which incorporates routines from the other styles of dance offered at Premier.